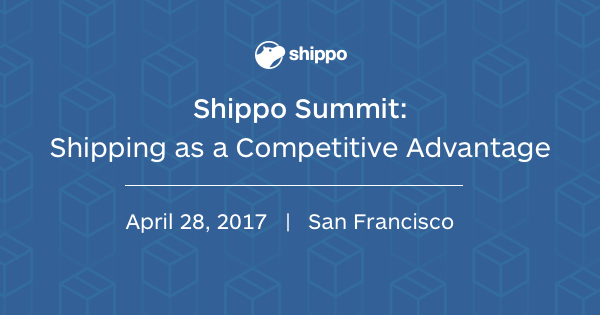 Join us for the inaugural Shippo Summit: Shipping as a Competitive Advantage on April 28th in San Francisco.
While shipping is an essential part of every ecommerce business, it's often thought of as a backroom operation and cost-center. However, successful companies have managed to harness shipping to drive sales, increase brand awareness, and grow their business.
At the Shippo Summit, our goal is to show you how shipping can be used across all business operations. We will provide you with actionable strategies and insights that you can implement using your existing shipping infrastructure.